If you are looking for a flooring solution that will be both smooth, consistent and attractive, the last thing you may think to invest in his commercial carpet tiles. Perhaps you are worried that like ceramic tiling you will be able to see the joins. However, over the last decade or so, carpet tiles have become very fashionable and it's not without good reason.

If you are needing a little convincing that carpet tiles are right for you, consider some of the biggest benefits they bring over traditional carpets.
Easy to Install
Probably the biggest benefit of carpet tiles is the fact that installation is a relatively simple thing. Although you may still want to hire a professional to carry out the work for you to a high standard, it is something you could do without much experience at all. They slot together and are secured in place by adhesive or carpet tape. No fussing around with nail guns or staples.
Easy to Clean and Maintain
Carpet tiles are basically the same as having one section of carpet when it comes to looking after them. You can hoover and clean them just like traditional carpets, with one great advantage. Each individual tile can be removed easily to be cleaned separately or even replaced. Therefore, if you spill something and can't shift the stain on a tile or tiles and need to replace them, this can be done without the need for replacing the whole floor.
Increased Durability
It may seem like carpet tiles would not be as durable as traditional carpets. The interesting thing is that very much the opposite is true. Because of their very nature and use, carpet tiles are often designed and manufactured to a higher standard and offer a superior level of durability. So, if you live in a busy household with various children, adults and pets, carpet tiling will look better for longer.
Versatile And Easy To Customize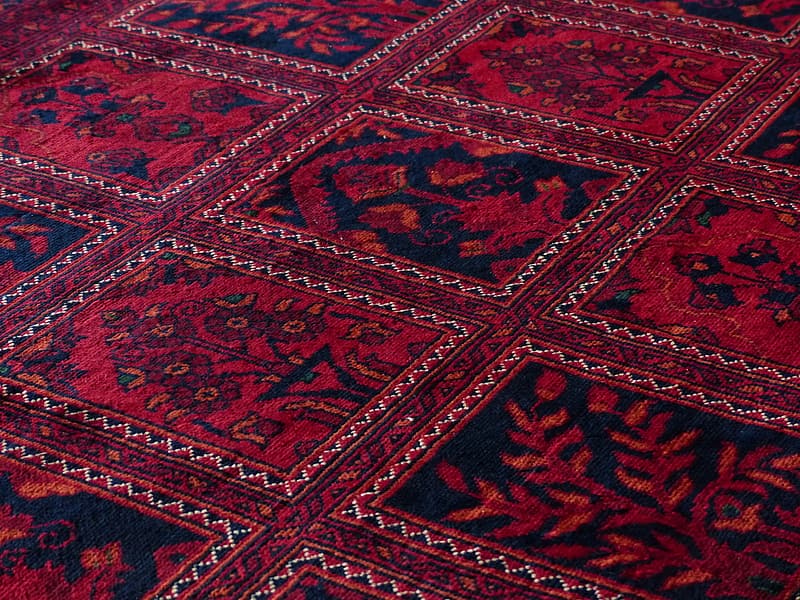 One of the major downsides of conventional carpets as a floor covering is the fact that they don't offer much in the way of versatility. You order a carpet to fit a room and are stuck with one design in one set way covering the whole of the floor. With carpet tiles, however, you can get creative.They are versatile and easy to customize.

You could opt to have a border of one carpet tile design and a different one for the rest of the floor, or if you just want to have carpeting similar to a rug, you can just pay for the amount of carpet tiles you need and make an eye-catching design that helps protect your flooring while drawing attention to the exposed wood. There really is no limits to what you can do.
Can Be Used Anywhere
Whether you are looking to cover the flooring in your living room, bedroom, kitchen or perhaps the summerhouse, conservatory or even garage, carpet tiles are a great option. They can be laid just about anywhere. If you measure correctly and affix them together following the instructions, you can create a comfortable and attractive floor space wherever you like.
Benefits of Carpet Tiles FAQ
Are Carpet Tiles Easier To Replace If Damaged?
Yes, carpet tiles can be removed by the square to replace when damaged or when they become worn. When regular roles of carpet become damaged it is much more complicated to repair the damaged area.
Is Carpet Tile Installation Easier Than Traditional Carpet?
In most case the answer is yes. This can make carpet time cheaper to have professionally installed because it takes less labor to produce an amazing looking carpeted floor.
Are Carpet Tiles Good for Commercial Applications?
Absolutely, carpet tiles are frequently used by hotels, casinos, restaurants and more. The fact that they are very easy to replace makes them very attractive to a business that has a huge amount of flooring. They are also super easy to clean and work well in high traffic areas.
Let Us Get Your Carpet Tile Project Started Today!
Is your business looking for a professional flooring contractor to install long lasting flooring tiles in your office, restaurant or hotel? Lets talk, we offer a wide variety of products at competitive prices. Home owners, we are here for you too! Just reach out to us below and one of our flooring pros will be in touch to get your project questions answered fast.