Hardwood floors are a beautiful addition in the home, and one that will last a long time. They bring many benefits being easy to clean and hard-wearing, but they are subject to wear and tear as with any type of flooring. With an understanding of how to care for hardwood floors you may find this to be the most cost-effective way of flooring, especially in larger rooms. So what are the tricks we know of to keep your floors looking great?
1: Deal With Spills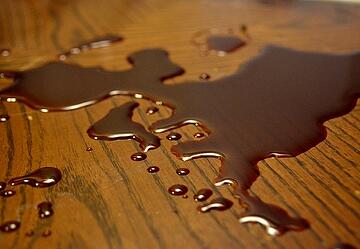 Wood is susceptible to stains so one essential tip is to wipe up any spills as quickly as you can. This will protect the floor from any residue staining the surface. Use a sponge with warm water and gently remove he substance. You'll find there is no trace left if you do this straight away when needed.
Depending on the quality of the wood floor sealant this may not always be necessary, but it is certainly suggested.
2: Sweep or Mop Daily
It may be a chore, but a quick sweep with a soft-bristled broom – a stiff one may mark the floor with tiny scratches – should remove dust, and we recommend a few times a week if not daily. Dust is natural and comes from all around us, all the time, and unlike a carpet it will show up with wooden floors. Get into this routine and you'll have beautiful floors all of the time.
3: Microfiber Mop
Once in a while it may be worth going over your floor with a microfiber mop. This will help remove the dust and debris that gathers on the floor and that your brush or mop missed, as these mops are more efficient. Try it and see the difference it makes, and you may be surprised at the finish that results.
4: No High Heels!
It may sound obvious, but you really need to limit the footwear people are allowed to wear when walking on your wooden floor! It is wood, after all, and sharp high heels and heavy soles will mark or even chip the wood leaving it looking tired and worn. If you do get chips in your wooden floor, we recommend you have them professionally attended to. There are DIY methods, but rest assured the little extra money spent to have an expert deal with your floors will be worth it.
If the bottom of the heel has a soft rubber tip, these may not mar the floor. However, if the pointy part if hard, this can become troublesome for many floors and even cause small gouges in wood.
5: Use Rugs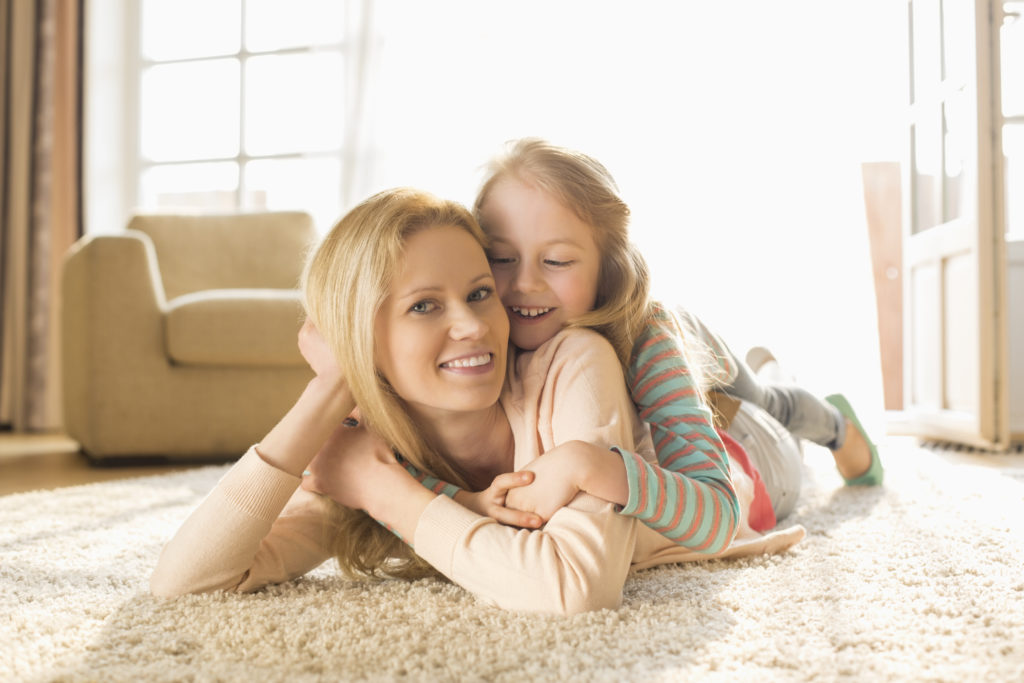 If you want to cover parts of your floor to keep them clean and free from shoes, you can choose from some really beautiful rugs that will complement the floor and the décor of the room. Rugs are not expensive, are easy to use and are simple to keep clean, so they're worth keeping in mind.
Placing a rug in high traffic areas of your home is suggested. Cutting down the wear and tear in these locations will add years of life to your hardwood flooring.
6: Polish the Floor
You need to be careful when polishing a hardwood floor, but we recommend you do it every now and again to bring back the shine that it began with. You can hire the machinery to do it if you wish or, if you're not confident your job will be adequate, you can also get the professionals in to do it for you. It won't cost much, and they'll use the correct materials and equipment, and have your floor looking as fresh as new in no time at all.
7: Refinish the Floor
After a few years of constant use you may notice the floor looking very tired, even when you give it a polish. Chips may appear on the edges, and there will be notable wear appearing around the floor especially in the most used areas. This is when you might think you need a new hardwood floor. We recommend you consider getting a professional service provider in to refinish the floor. This will effectively bring it back to a beautiful condition by way of using the correct tools, equipment and methods, leaving you with a floor that is ready for many more years of use.
There is something about a hardwood floor that gives a room a very special look. The combination of the natural material with beautifully finished wood is something that cannot be replicated elsewhere and is surprisingly affordable and easy to maintain. Follow the tips above and take care of your hardwood floors and you will get many years of use from them.
Is Your Hardwood Floor Already Damaged? We can Help.
If your wood care efforts have failed, let us see how we can help with new flooring or a dust free sand and refinish!
Top 5 Ways To Care For Hardwood Flooring
Use Rugs To Cover High Traffic Areas
Rugs can help avoid wear and tear on hardwood floors. High traffic areas get noticeably worn through time, but this is a cheap and simple way to avoid this from happening to your hardwood floors.
Clean Up Spills When They Happen
Of course, it is easier to wait until later, but if you do, you may be giving the wood time to absorb the stain. Cleaning up spills fast, will ensure your wood floors stay as beautiful as when they were first installed.
Polish Your Hardwood Floors
Polishing your wood floors will not necessarily protect them, but it will bring back the shine and natural beauty to allow a longer life and you will not need to have your floors sanded and finished as soon.
Avoid Sharp Object Like High Heels
Anything that is on the floor frequently like, dog claws, high heels or even furniture legs that are hard or pointy can lead to scratches, mars and gouges in your wood flooring. Avoid these if at all possible.
Mop of Sweep Regularly
Sometimes it really is all the small stuff. If there is dirt or debris on your hardwood floors, this is a good way for your shoes to scuff the wood floor surface. So tidying up regularly is a great way to keep that beautiful surface for years to come.
Easy Way To Keep Your Hardwood Floors Clean