There are some improvements you can make to your home that will certainly add value to it, and will also help improve its saleability. The obvious one is to add an extra room, which is an attractive but expensive option, while a new kitchen or bathroom will also give you a better chance of selling, but you may not recoup the cost if you sell very quickly. When it comes to flooring, a hardwood floor is a feature that has been proven to add value to a home.

If you have wood floors already and they are looking tired you might want to consider researching hardwood floor refinishing services, as it is cost-effective to have your wooden floors brought back to life. A quality hardwood floor adds value to any home. What is it about wooden floors that people like, and what do you need to look out for?
Wood Floor Refinishing Options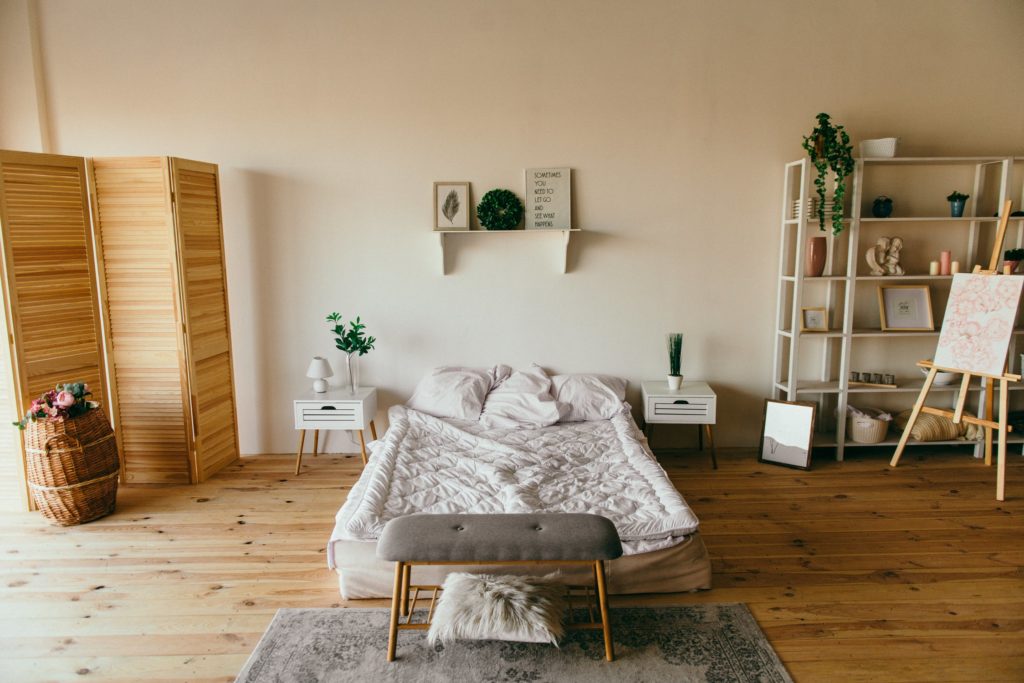 If you have an older home, you may already have hardwood floors in one or more rooms. Over the years, floors take a lot of wear and tear – especially those in rooms where there is regular footfall – and can become scratched, for example, or chipped. It is possible to repair hardwood floor scratches if you are competent at DIY, but if you get a selection of quotes for hardwood floor refinishing costs you may find it is surprisingly affordable to get the professionals in to do the job.

Not only will the professionals have the right equipment and knowledge, they will know the latest techniques in wood floor sand and finish trends, and be able to give you a beautiful floor that looks as good as new, and keep the dust and debris – which you will find there is a lot of should you attempt the job yourself – to a minimum.
Reviving Hardwood Floors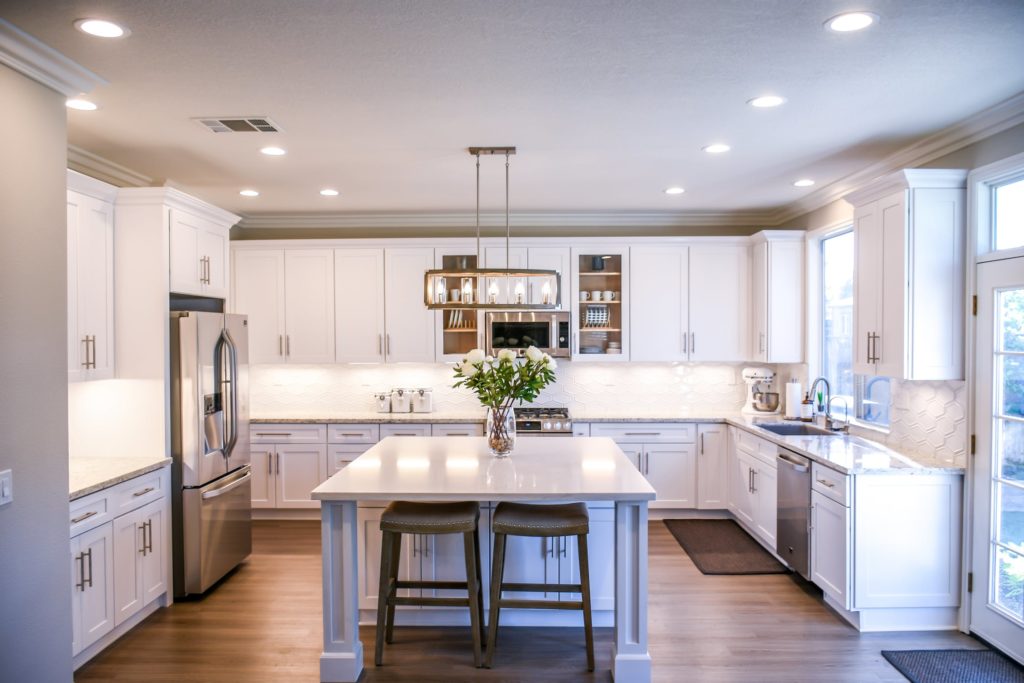 In many cases, a buyer moves into a house and decides they want to put new carpets throughout. When they lift the carpets, they find that underneath are old – perhaps original – hardwood floors. They went out of fashion and carpets were laid over them, and now they need a little help to bring them back to their former glory!

At this point, it is a good idea to get an expert to examine your hardwood floors. There have been cases where the water damage has occurred, and the homeowner fitted carpets rather than get the floor repaired. In this case, you need an expert who can repair hardwood floors after water damage, and you will find they can give your hardwood floors a new lease of life at surprisingly affordable rates.

People like hardwood floors for their rustic and natural look – and there are many different finishes that you can find if you are having new hardwood floors installed – and also because they are hard-wearing and versatile. With a quality, colorful rug here and there, or just left to shine and look beautiful, you will enjoy your hardwood floors if you keep them in top condition, so have a chat with a professional hardwood floor re-finishers now for more information. Your new hardwood floor adds value and it also can be a great way to make cleaning up easier than ever before. Hardwood is pet a child friendly, unlike carpeting.
Refinishing a hardwood floor adds value to your property just like installing new hardwood. However, the cost of refinishing existing hardwood can be considerably less expensive. Professional flooring companies can also give you guidance into which hardwood floor adds value the most.
Add Value To Your Home With Hardwood – Contact us
If you are ready to find out how our team of professional hardwood flooring installers and re-finishers can add value to your home. Contact us and set up a free consultation today! If you are considering new hardwood flooring installation in Springfield IL, Jacksonville IL or the surrounding areas, take a look at our new hardwood flooring catalog online today and we can bring samples to your home. A nice hardwood floor adds value, and we can help.
FAQ's About How A Hardwood Floor Adds Value to your Home
I already have hardwood floors, can refinishing them add value to my home as well?
If your current hardwood floors are in great shape and still have a smooth coating of sealant on them, there may be no need to do anything. If their are scratches deep into the wood, it may be worth considering a hardwood floor sand and refinish. Sometimes a simple polish will bring back the shine that you need and this can save a considerable amount of repair cost on your hardwood floors. A beautiful hardwood floor adds value, but one with scratches and dull coats will not as they are viewed as a repair that needs to be done.
How does a hardwood floor add value to my home?
Home buyers are looking for a move in ready home in most cases. Many times even if carpet is in good shape, a buyer will consider replaceing it when they move in and this is just an added cost in the buyers mind. Hardwood floors last a lifetime, they look amazing in most all living spaces and they are very easy to clean compared to carpeting. Home buyers with pets and children alike, love the idea of hardwood in a new home.
Where can I find professionals to install a hardwood floor to add value to my home?
There are many professionall across the counry that offer such a service. We highly suggest you do your home work, check online reviews and only use a flooring company that has been in business for years. Many "one man" flooring companies do not guarantee their work or have the experience to produce the amazing results you need for a new hardwood floor adds value to your house or business.