Hardwood floors have become very popular over the past few years and many people are thinking about hiring professional hardwood floor refinishing services to bring back their old floor's luster and time tested beauty. There was a time when they were somewhat out of fashion for reasons we could never understand – but they are certainly an 'in thing' to have in your home or commercial premises.

Durable, hard-wearing and able to put up with heavy footfall, they do nevertheless suffer from wear and tear, and sometimes damage. You could, as some people have, purchase your own wood floor refinishing products and do the job yourself if you are handy at DIY. Be warned, it is a messy and arduous task, and one that you need to tale great care with.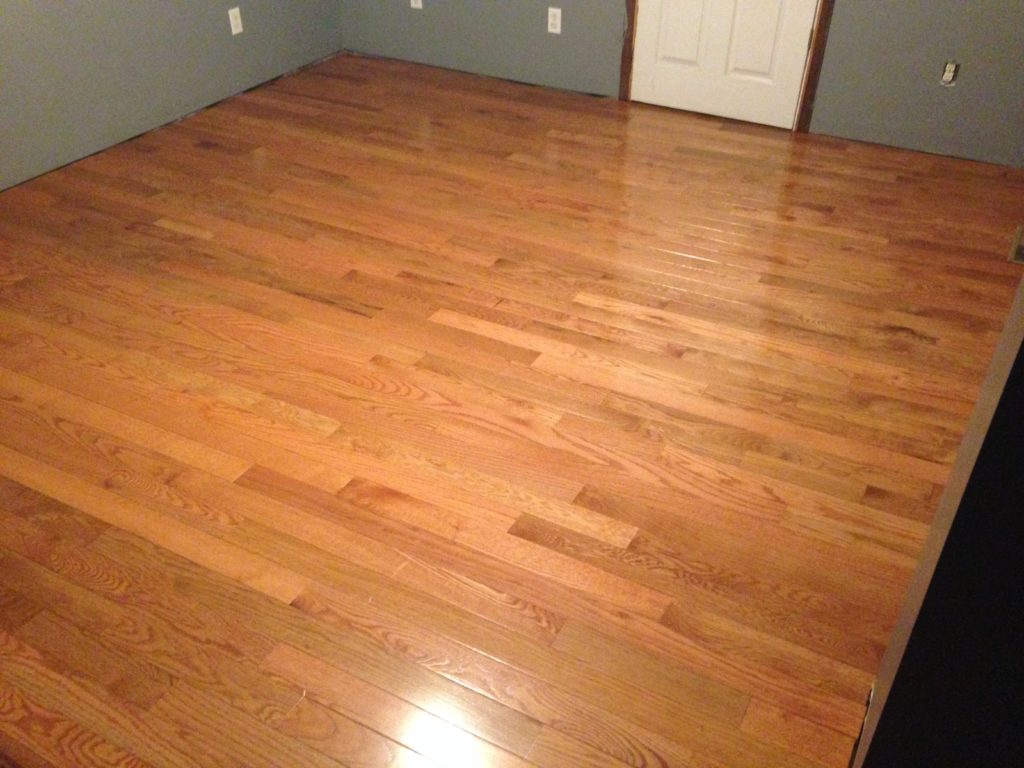 The best way to get your hardwood floors looking as good as new once more is to find a company offering professional hardwood floor refinishing services. Not only will this guarantee you the best results, but you will find that the hardwood floor refinishing cost is not as expensive as you might believe. What other benefits will you get from a professional service?
Full Range of Services
The professional hardwood floor refinishing options you can take advantage of, are varied and cover a full range of available services to provide just the look you are after. Wood floors need careful attention to get them back to their best, and you can be certain that a specialist will use the right equipment and tools, and provide a courteous and friendly service at all times. The fact is, professional hardwood floor refinishing companies can offer different options that you may not be able to replicate with non-commercial tools and supplies. The big orange box store will not be there to tell you about different sanding patterns and how to color match new flooring.
Part of the problem with a wood floor sand and finish project is the mess that comes with it. Hardwood, when sanded, gives off a lot of dust and debris, so anyone in the vicinity will be required to wear protective masks in order to prevent against inhalation. The professionals will have the best such equipment available, and will also have sanding and other equipment that keeps dust to a very minimum. If you hire a professional hardwood floor refinishing company that offers dustless sanding (like Wilkerson Floors) you don't need to worry about breathing hazards or cleanup after your existing hard wood flooring has been refinished.
If you need to repair hardwood floors after water damage the job certainly needs a professional approach. This is a major job that requires knowledge and expertise that only an experienced hardwood floor expert will be able to draw upon, so we do not recommend you attempt a water damage repair as a DIY job unless you have prior experience. There have been many cases where homeowners have attempted such a job individually, only to find they need to call in a professional to put things right afterward, with the job costing more than had been planned.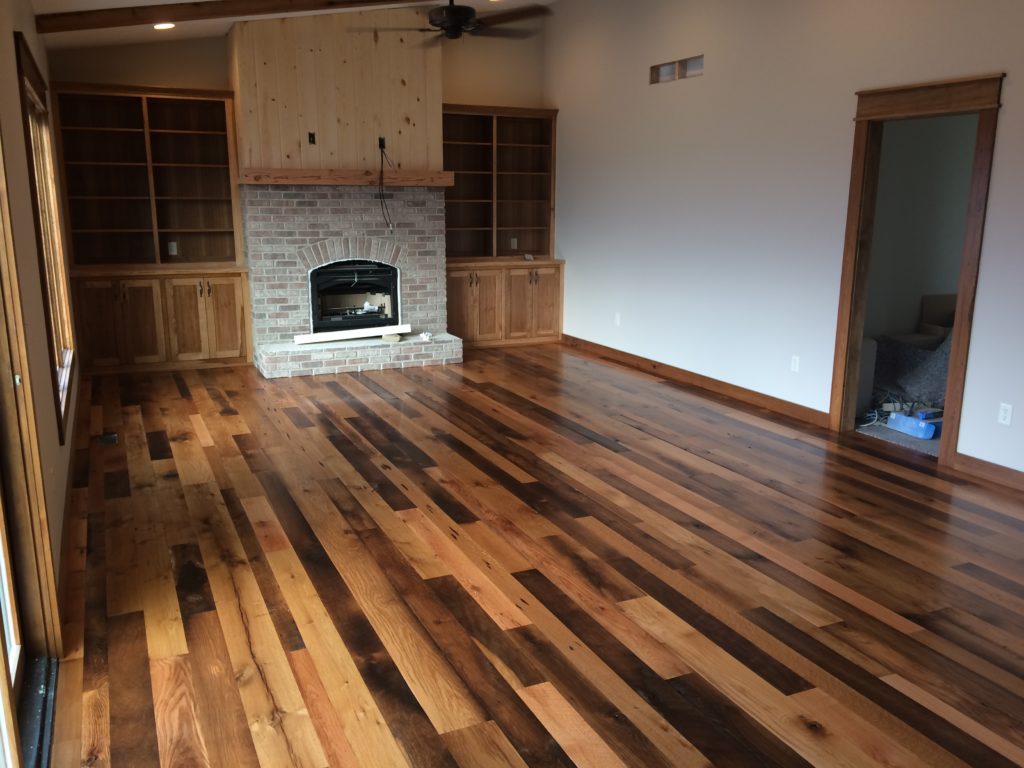 Minor Repairs
A professional will be able to turn their hand to everything from major restoration work through minor repairs, so even if you just need to repair hardwood floor scratches – and they can become scratched very easily from the soles of shoes, for example – you should consider getting a quote from an expert. They will be able to give you a sensible price for minor jobs and will get it done expertly very quickly for you. Professional hardwood floor refinishing services can really make a huge difference in the outcome of your home's flooring appearance.
Hardwood floors will last a long time with the necessary care and maintenance, so get in touch with the experts now, and give yours a refresh.
Need Help With A Wood Floor Sand & Refinish Job?
Why Choose Wilkerson Floors For Professional Hardwood Floor Refinishing Work?
Wilkerson Floors specializes in professional hardwood floor refinishing and we look forward to the opportunity to show you our high level of craftsmanship. Our professional wood floor installers and re-finishers have many years of experience. We are here for all your flooring needs, but rejuvenating old hardwood floors in our passion. We can also help with repairing damaged hardwood floors. Water damage, scratches or gouges in hardwood can be repaired or replaced and we can even color match your existing hardwood floor.
All of our work comes with a 100% satisfaction guarantee!
Problems You Can Avoid By Using a Professional Hardwood Floor Refinishing Service
Professional Hardwood Floor Refinishing FAQ's
How long does it take to refinish hardwood floors?
This really depends on the size and complexitiy of each project. However, 2-3 days for regular sized room is realistic as it takes time for the stain and sealant to dry before it can be polished to finsish the project.
What grit of sandpaper is used to refinish wood floors?
This depends on how much damage has occured, the type of wood and many other factors. Flooring professionals may use many different grits of sandpaper throughout the hardwood refinishing process.
What if some boards in my floor are completely distroyed?
In most all cases, individual boards can be replaced as part of a professional hardwood refinishing project. The boards can then be sanded, stained and sealed to match existing harwood in the are.