There is something very stylish and beautiful about hardwood floors. The natural look of wood, when properly finished and polished, cannot be replicated with imitation products – some are very good, but it's still not the same – and there are few flooring options that are as durable and long-lasting as real hardwood.
Often found in older homes, and now becoming more popular in modern houses where they are frequently retro-fitted, hardwood floors do last a long time, but they can also be susceptible to damage. After all, the floors in some rooms will be subject to heavy footfall, which will result in natural wear and tear over the years.
Hardwood floors can also be damaged by water – if you have suffered a flood, for example, there is little doubt that your floor will need repairing, and perhaps a wood floor sand and finish to bring it back to its best. Is this a job for someone who is experienced in DIY? The answer is yes, and no! If you are very good at DIY and don't mind tackling a very messy job that is not easy at all, then yes, but we strongly recommend you opt for professional hardware floor refinishing services, for a number of reasons.
Do I Need a Professional?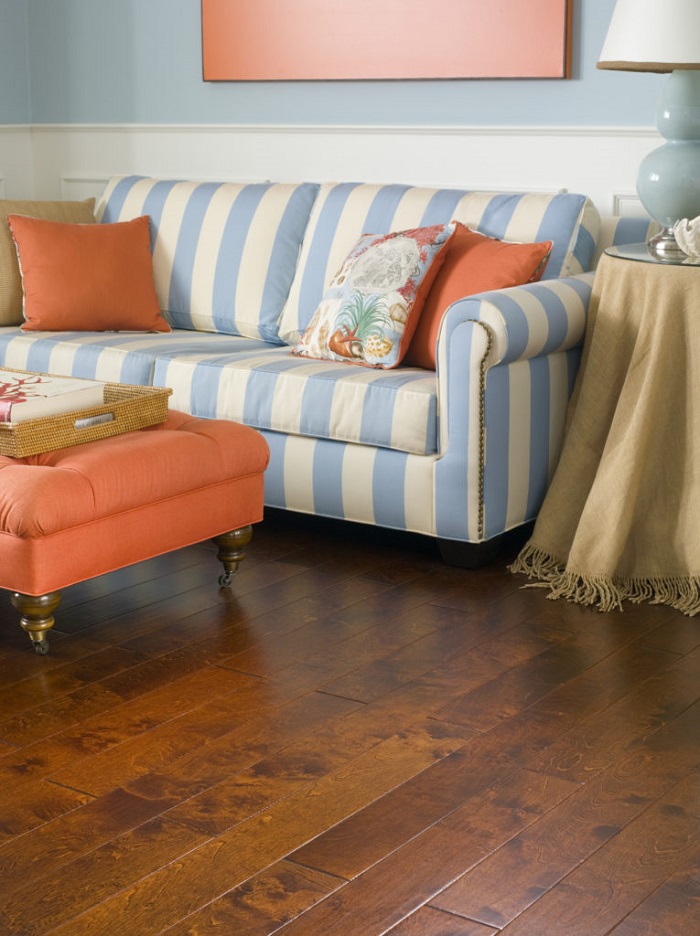 Whether your hardwood floors need refinishing completely, or you simply want minor areas of damage repaired, then it is recommended that you use the services of a professional who has the necessary expertise in dealing with hardwood floors, and who will use the latest machinery and equipment and the best techniques to bring your floor back to its natural, beautiful state.
If your floor has suffered water damage, for example, you may be able to make it look a little better, but it is unlikely that a DIY approach can return the results a professional hardwood repair expert can. Even if you have minor damage, you'll find that the professional can repair hardwood floor scratches to perfection.
It's worth getting in touch with a company providing such services if you are concerned about hardwood floor refinishing costs, and you may be surprised how affordable it can be to have a floor repaired so it gets a second lease of life.
Further Hardwood Floor Services
If you are reading because you are looking to install hardwood floors in your home, it is always sensible to speak to a hardwood floor fitting and repair company and get a quote. It is a fact that a professionally fitted hardwood floor will add value to any home, and will look sensational in any size room. The return on investment may be higher than if you choose to take on the project yourself.
With many different types of wood to choose from and a variety of finishes, you can bring a room to life with a stunning, polished and well-finished hardwood floor. If yours are looking a little tired, be assured that getting an expert to refinish them will make them look as good as new, so that you can enjoy your hardwood floors for years to come.
Need Help Repairing Damaged Hardwood Floors?
We are here to help. Damaged hardwood floors can propose many different challenges. However, we can promise you, we have seen it all. Wilkerson Floors are hardwood floor specialists. No matter what has happened to your hardwood floors we are here to help provide a solution that will not only get your existing floors looking amazing again but also fit your home improvement budget. Contact us today to get free in-home consultation to see how our hardwood flooring specialists can help.
DYI Video About Repairing Damaged Hardwood Floors – Board Replacement